Easy home relieving home builders' headache
By Aurelien Boyer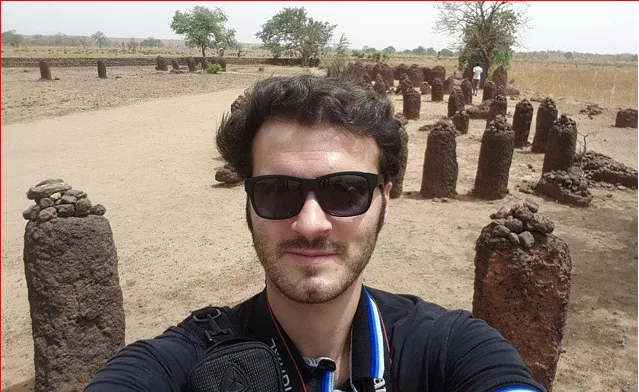 Aurelien Boyer
For every Nigerian aspiring tobuild an affordable home that costs at least ₦3 million, there are enough challenges that could induce headaches which either frustrate the ambition or force the project to be abandoned.
Access to finance is the major source of worry but so too are delays in project completion (2 to 5 years); access to qualified professionals in the built environment; mortgages focused on the high end market; inconsistent quality of building materials; bureaucratic building approval process and the high cost of buying land and local land tenure issues.  
Aurelien Boyer, head of the Lafarge Africa Affordable Housing initiative, says "if the challenges are addressed, Nigerians could build more houses faster".
Easy Home, an innovative affordable housing initiative from Lafarge Africa Plc, is providing innovative solutions for the construction, renovation and extension of houses, tailored to the local challenges and needs of individual home builders.  The whole idea is to provide individuals with free technical expertise and demystify the idea of owning a home. Lafarge Africa provides free cost estimate i.e. Bill of Quantity and designs for prospective builders. They also connect them with sources of finance as well as artisans that will build at the least possible cost without compromising quality.
 "Eighty-five percent of the urban population lives in rented accommodation, spending more than 40 of their income on rent. Of these, 90 are self-built and this is mainly due to lack of mortgage financing, and less than 5 have formal title registration" says a 2010 report: Overview of Housing Finance Sector in Nigeria, commissioned by EFInA and Finmark Trust. What mortgage finance contributes to Nigeria's GDP is close to negligible. Real estate contributes less than 5 and mortgage loans and advances 0.5 , compared to 77 in the US, 80 in the UK, 50 in Hong Kong, and 33 in Malaysia.
Since it began 3 years ago, over 30,000 persons in 14 states have been impacted by the Easy Home initiative. They have used the services to build their homes from scratch others improve their homes. Businesspersons, civil servants and salary earners have used Easy Home's menu of free have services to build bungalows, duplexes, self-contained apartments, shops, schools, clinics etc.  The target of the LafargeHolcim Group, the world leader in innovative building solutions, is to impact about 25 million people by 2020. And Nigeria is expected to represent a significant part.
Demand for housing outstrips supply in the low-income segment where most live in rented houses. Presently, 5,000 households in mainly urban and peri-urban households earning ₦20,000 to ₦300,000 monthly are clients of Easy Home. Lafarge estimates nine million households can afford to build their property incrementally. Through Easy Home Lafarge Africa is contributing to the reduction of the national housing deficit and helping to accommodate a large chunk of Nigeria's population.
Nigeria's population is growing at a rate of 2.8 per year and its urban population at 4.7 , according to the World Bank. The UN estimates there will be 400 million people in Nigeria by 2050. By this projection, Nigeria would overtake the U.S as the 3rd most populous country in the world in 32 years' time. 
Population explosion comes with an attendant need for housing. Certainly, this growth rate is disproportional with the staggered attempts at bridging the housing deficit by both the public and private sector. Nigeria needs ₦59.5 trillion to bridge its 18 million housing deficit. Every year, only a tenth of the one million homes required are built. Most of these are by persons who contend with deficient financing, shoddy workmanship, poor building materials, and an under-developed mortgage market—challenges Lafarge Africa Plc is trying to solve through its Easy Home initiative.
For many of its beneficiaries Easy Home is a hue relief. Aurelien Boyer says "our provision of free technical assistance, links to trusted builders, reliable retailers and qualified artisans, maximizes home builders' budget and makes their dream a reality."