COMPOSITION AND CONFORMANCE
All Lafarge Africa's Readymix products are durable and of a consistently high quality to provide excellent structural performance with strong support towards environmental friendly applications and green building. All concrete produced in Nigeria conform to the highest international standards that can be
expected of the global Holcim brand. Our operation is guided by EN 206-1:2013 concrete standard for specification, performance, production and conformity.
QUALITY MATERIALS
CEMENT:
Cement is sourced locally from Lafarge cement plants across Nigeria. With a capacity of 10.5 million tons, Lafarge is able to supply consistently high quality cement for all grades of concrete. Lafarge Cement conforms to NIS 441-1:2003
AGGREGATES:
Lafarge works with strategic partners in the country to ensure aggregate supply are consistent and conform to BS-EN 12620
ADMIXTURES:
Regionally, Lafarge has strategic partnerships with international admixture producers. These are chemical compounds added to concrete to modify its properties. Examples are water reducing superplasticizing, accelerators and retarders. The admixtures are in conformity with EN 934-2.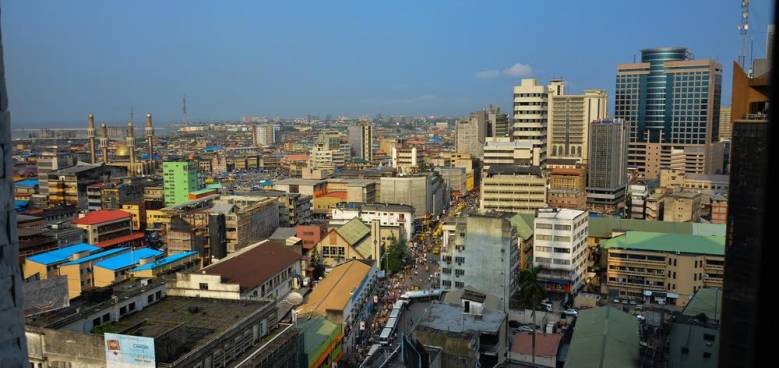 MOBILE AND PROJECT PLANTS ON DEMAND:
Lafarge has regional expertise in project and mobile plants that can provide state of the art technology for the most demanding projects in Nigeria.
In just six weeks, Lafarge can set up and begin operating a mobile project plant. This provides a competitive advantage for contractors who can benefit from high quality concrete located on site and to suit individual project schedules.
For contractors who currently operate mobile or project plants, Lafarge can manage existing plants to achieve significant savings and quality assurance for the most demanding of projects and environments throughout Nigeria.
At each individual location, Lafarge identifies the best source of quality aggregates and materials to serve each project site.
For a project requiring specialized delivery options, Lafarge can provide specialized equipment for concrete delivery including mechanical concrete distributors, concrete pipelines and long-reach mobile concrete boom pumps.
There are numerous benefits from using Lafarge Readymix compared with mixing Concrete on site. Some of the more important ones are:
TECHNICAL:
Lafarge Readymix has the resources and technical expertise to provide a range of mixes assuring the user of the right mix design for the application.
FLEXIBILITY:
Readymix Concrete is better equipped to cope with changes in weather conditions, the construction programme and maintain the project schedule.
SPEED:
The ease of using readymix concrete means that one order may be efficiently distributed to various locations on site. Site mixing tends to be time consuming compared with the speed of discharge of Lafarge Readymix concrete especially when larger volumes are involved.
QUALITY CONTROL:
Concrete performance is always a primary concern for us. Lafarge Readymix delivers a guaranteed product which reduces the risk of quality problems.
ACCESS:
Some sites have insufficient space to set up a batching plant: Readymix concrete provides the perfect solution. Where access is also restricted, Lafarge Readymix offers a pumping service to" move the concrete across difficult distances and heights.
COST EFFECTIVE:
Readymix concrete is generally the cost effective solution when all cost factors of mixing concrete on site are taken into account, i.e the total cost of material storage, security, hiring, waste, etc