Blog Post: Embracing Equity: Building Progress for Women Today and Everyday
Image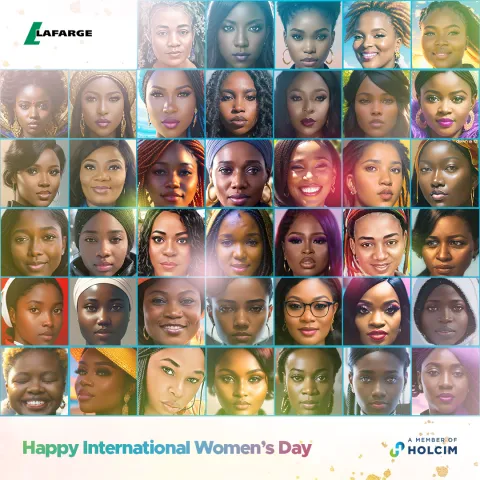 The month of March and especially International Women's Day celebrated on March 8th every year, presents an opportunity to reflect on how we are empowering women to thrive especially in the workplace. Empowered women, empower women. To support one is to support all, and this drives us at Lafarge Africa as we continue to support more women to thrive and grow both professionally and personally.
This year, we are rallying around the theme - DigitAll: Innovation and technology for gender equality. This awakens in all of us the need to collectively embrace gender equality and inclusion and recognize that digital technology is a great tool that opens doors for the global empowerment of women. This is a call for you to embrace the opportunities that digital technology presents and leverage these opportunities to create positive change to achieve a gender-equal world that is free of bias, stereotypes, and discrimination. 
In driving our diversity and inclusion agenda at Lafarge Africa, we are committed to promoting equality through technology and innovation with the following examples-
·         We have employed digital technology to improve the quality of our work and production, our speed to market, and the experience of our customers through the launch of apps and digital technology systems
·         We launched percipio, an e-learning platform for all employees that provides access to courses that can improve skills and create opportunities for self-development in key areas.
·         We have launched opportunities for women to thrive within the business through our dedicated 'Women on Wheels' programme and the graduation of certified female truck drivers. 
Building Progress is a purpose we live out at Holcim and Lafarge Africa. We know that together, embracing equity, every woman and person can be a builder of progress and so, this year, we challenge you to:
·         Get involved in the global technology revolution. Embrace digital technology and use it within your sphere of influence to improve your systems and processes in any aspect of your life
·         Get acquainted with e-learning and digital working systems to improve your capabilities and capacity.
·         Help another woman to thrive in the digital space by sharing your knowledge in any way that you can!